New Website and Attorney Announcement
ECanter Lawyers is pleased to report two exciting announcements:
Our New Website Launch
Our first piece of news is the launch of our newly redesigned website available at canterinjurylawyers.com. If you are looking for information to help decide if ECanter Lawyers is the right personal injury law firm to represent you, then look no further. Our new website:
Highlights our multitude of practice areas, so you can quickly and easily see our areas of expertise,
Provides comprehensive biographies of our attorneys to give you peace of mind that you are working with true legal experts,
Showcases examples of the high value verdicts and settlements that we have achieved for our clients, many worth more than $1 million,
Features testimonials from our clients, attesting to the skills and experience of our attorneys,
Provides a repository of videos and blog articles on a wide variety of personal injury topics to help you become a more educated personal injury client.
While perusing our website is an excellent way to learn more about us, we also encourage you to pick up the phone and call us directly at 561-447-4500 so we can learn the specifics of your situation and provide personalized advice to you. Our consultations are always free, so call us to learn how we can secure the money that you deserve for your injuries.
Welcome to our Newest Attorney, Anthony R. Gonzales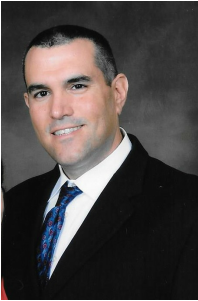 Anthony R. Gonzales is a civil trial lawyer and mediator. His main practice areas are premises liability, products liability, municipal liability, construction and commercial litigation, insurance coverage, wrongful death, breach of contract, and automobile negligence. He is one of only seven percent of Florida attorneys who are board-certified by the Florida Bar[1]. He earned his board certification in civil trial law.
In addition to winning impressive settlements and verdicts for his clients, Mr. Gonzales served on the Florida Bar's Civil Procedure Rules Committee from 2005-2010. He also assisted in the development of the Damages section of the Florida Bar's "Professional Liability of Lawyers in Florida Manual" (4th Edition). Currently, Mr. Gonzales is a member of the Defense Research Institute and is also an adjunct professor at Nova Southeastern University Shepard Broad Law Center.
Mr. Gonzales was admitted to the Florida bar in 2000. He attended Notre Dame law school. Prior to obtaining his law degree, he graduated cum laude from Florida Atlantic University with a degree in Political Science and Criminal Justice.
In his spare time, Mr. Gonzales serves on the Advisory Board for the Youth Automotive Training Center (YATC), an organization that helps disadvantaged youth in South Florida find employment and finish their education.
Mr. Gonzales will fight to make sure you receive the compensation you deserve for your injuries. Contact him today at 561-447-4500 for a free consultation.
ECanter Lawyers
When you are dealing with the chaos and pain of accidents and personal injuries, the last thing you need is technical, confusing legal language. ECanter Lawyers breaks down the complexities and provides clear, informative answers so that you understand your legal options.
For over two decades, ECanter Lawyers has remained committed to honest, straightforward answers. Named one of AVVO's Clients' Choice, ECanter Lawyers has helped clients receive multi-million-dollar verdicts, and millions of dollars in settlements. ECanter Lawyers specializes in personal injury, motor vehicle accidents, medical malpractice, premises and product liability, and healthcare law.
With offices conveniently located throughout South Florida and 24/7 services, ECanter Lawyers personal injury law firm offers you the personalized attention that you need in order to maximize your compensation.
---
[1] The Florida Bar Board Certification. Promoting Board Certification: Talking Points (floridabar.org). Accessed March 26, 2021. Page 2.
Case Results
Need Help?
Our South Florida personal injury law firm offers you the personalized attention that you need in order to maximize your compensation.. We're available to you 24 hours a day, 7 days a week.
Our firm operates on a contingency-fee basis, which means that you pay us nothing unless we make a recovery for you!